Top 5 Tips to attract a Russian woman or Ukrainian woman - from the perspective of a Ukrainian woman.
Use these techniques and you will greatly increase your chances of finding your soul mate in Russia, Ukraine or in any country.
Top 5 Tips for Successful Writing
To Attract a Russian or Ukrainian Woman in your Life
If you are reading this page, it may mean that you want to change your life for the better! It may also mean that you want to find your soul mate through our site and spend the rest of your life sharing love and happiness! We'll provide some tips on how you can change your philosophy to change your life and here below, we have a recipe that can help you do it.
The power of desire and the ability to visualize can sometimes make miracles. By combining these two psychological techniques, you can change your destiny for better and begin attracting a nice lady to your life! Below are the top 5 tips we suggest that can drastically help you to attract a Russian or Ukrainian woman :
Think about the qualities you would like to see in your future wife and write them on a piece of paper. It can be about her character and personality and also about her physical appearance. Put the emphasis on the factors that are important to you. You should review your list several times a day, while picturing the woman of your dreams. Imagine how you could spend time together, love each other, discuss future dreams etc. Eliminate any doubts and rest assured that anything can happen! Make sure that your wishes are clear and adequate and have your list reflect your thoughts. If you do everything in a correct manner; believe in yourself and do your best to make it happen.


Choose a dating site that has a good reputation - for example, the site MyPartnerForever can help you to find such a woman. MyPartnerForever was created by people who met via an online dating site - a Canadian man who married a girl from Belarus - a Republic from former Soviet Union. They had both good and bad experiences in their search for a soulmate through dating sites. Following their wedding, they decided to build their own website to provide better services than they used themselves, so they could help other single men and women to find love and happiness. They knew about the issues related to international dating sites; how women could be contacted by men not always serious and how men can also become disenchanted after investing a lot of time and money on dating sites that did not deliver honest services and traveling to meet with nonexistent women. They built their business model on honesty by working only with honest and reliable marriage agencies in Belarus, Moldova, Russia and Ukraine. MyPartnerForever philosophy is honesty with their partners and their customers! Yuliya likes to say: it is better to earn less and sleep well, instead of earning a lot and having to lie to people. So register on the site and take a deep look at it! Write only to girls that are close to your ideal – what is on your list. The more people you contact who match your wish list, the more chances you have to find your love.


Be positive, respectful and friendly. Do not hesitate to smile and joke in your letters with the girls. Be relaxed, humble and sincere. You will surely get a response from someone very special to you. When you are kind, nice and you are a gentleman, you can attract more women than you think. It is the same everywhere - not only on dating sites, but also at work, with friends, having breakfast at the restaurant etc. One day, the Dalai Lama said: "Be kind whenever possible, it is always possible". You would like your future wife to be intelligent, charming, loving, smiling, with a good sense of humor and always dressed elegantly. These are the same qualities that she may require from you - her man. Remember: being kind, positive, pleasant and friendly to people makes you a really attractive person and maybe someone who will notice your positive attitude will introduce you to a charming woman.


Be nice, classy and elegant, both inside and outside. Women, just as men, love with their eyes, and your physical appearance is very important. Be clean, manly and dressed with style. Always be well groomed, with cleaned short nails, cut your hair regularly and comb every day. Believe me; women pay a lot of attention to such things! Many people are somewhat dissatisfied with their appearance and the level of attraction they have on others. But remember that everything is in your hands! There are many simple things you can do: be well groomed, wear nice clothes and be in good health; this can make you very attractive to the opposite sex! Of course, if you spend time at the gym, have a healthy diet and take care of your body by keeping an active lifestyle; it will be a plus for you, your appearance and your power to attract women! The fact is that you need less than you may think and it is not about being someone else! Just change some things in your attitude, take actions and be positive!


You can tease girls. This can be done by gestures, by words, by a cheerful look, with a joke! Teasing is a game that must be done with care but if well done, it can add a nice dimension to the development of the relationship. Remember that you are not interviewing someone for a job but you are trying to attract love into your life! But it is not to tease excessively - the reaction may be completely opposite if you do it in a wrong way!
There is no Miracle Recipe to Attract a Nice Lady in your Life
Be Friendly, Respectful and Helpful and you Should be on the Good Direction
No one is born with the courage and power of heroes, but we all have the desire and the potential to live on this Earth in a healthy and happy way. With love and dedication, it can be easier than you think to reach your dearest dreams.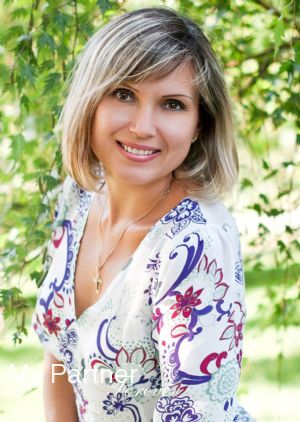 Do not let self-doubt stop you from believing in your dream to find your soulmate. Believe in yourself, make a good realistic plan and put it in action. Do what you need to find your love and remember to always be respectful to others, even if you do not feel they can bring you anything.
Be nice, do not judge, and have respect for others. If you manage to do it, the world would be a better place for you and you will most likely meet the woman you want.